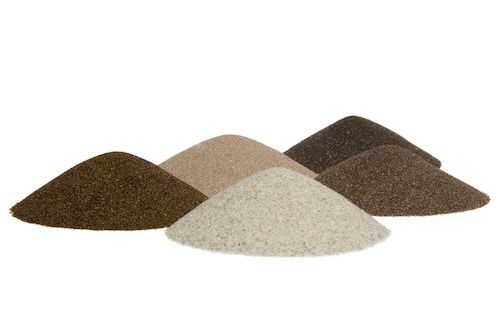 Rare earth minerals are essential for many electronic, military and civilian applications. China is the largest producer and consumer of rare earth minerals and control about 90% of the global supply. Senator Tom Cotton (R-Arkansas) stated that if there were any disruption in the supply chain, the current U.S. military stockpile would last less than a year. Some of the most critical functions of rare earth minerals include communications, computer components, aviation, precision medical equipment, and electricity production. The Department of Defense considers this situation to be a severe national security threat and has requested $253.5 million from Congress to replenish dwindling American stockpiles.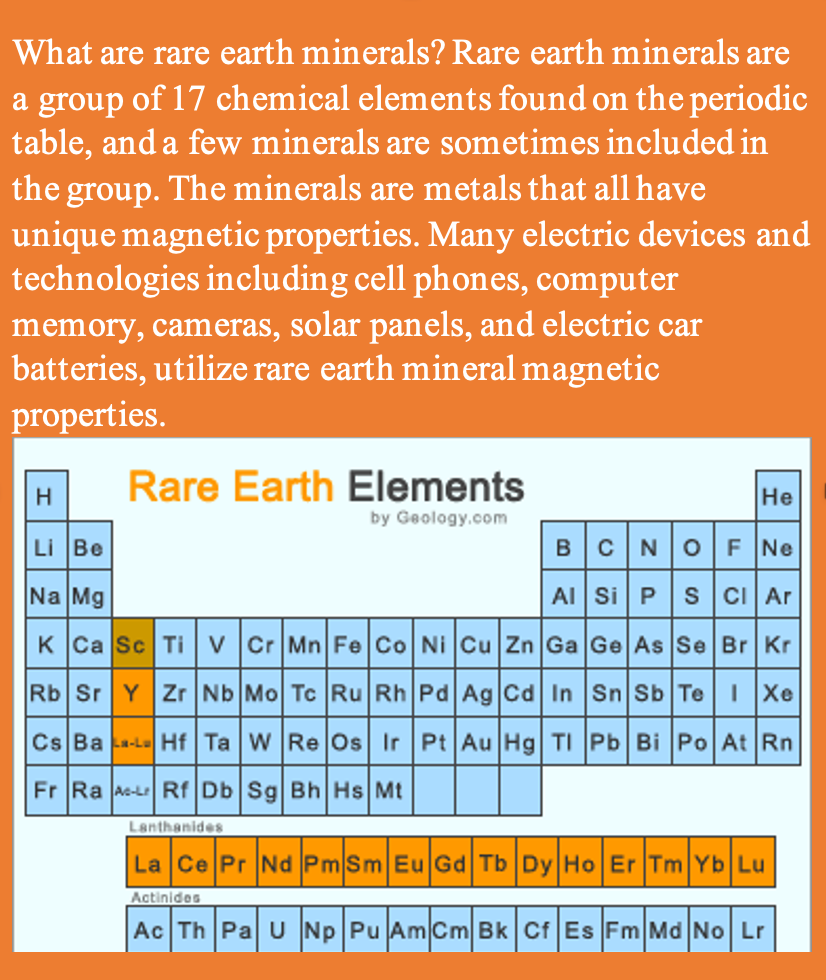 "The Chinese Communist Party has a chokehold on global rare-earth element supplies, which are used in everything from batteries to fighter jets. Ending America's dependence on the CCP for extraction and processing of these elements is critical to winning the strategic competition against China and protecting our national security," said Cotton.
China has a checkered history concerning rare earth metals. China became the largest producer in the 1990s. They decided to sell at unjustified low prices and put many competitors out of business. After China became the industry giant, it began restricting the total minerals exported. Cellular, industrial, defense and aviation technologies improved. The demand for rare earth minerals significantly increased. In 2010, China reduced its exports of rare earth minerals to support its own consumer needs.
Mining the minerals is a costly and time-consuming process. Significant amounts of rare earth minerals are in the Earth's crust, but not in large deposits justifying expensive mining operations. (Keep in mind that mining is oil intensive. With record-high oil prices, the cost of mining is increasing rapidly.) There are a handful of worthwhile deposits in Wyoming and Arizona, but environmental concerns and political gridlock have slowed the excavation process. There is hope, but it may take years to improve the situation significantly.
In January 2022, Senator Cotton (R-Arkansas) and Senator Mark Kelly (D-Arizona) proposed the Restoring Essential Energy and Security Holdings Onshore for Rare Earths (REESHore) Act. This bi-partisan bill facilitates a structure to encourage domestic production and move away from dependence on the China-based supply chain threat.
According to Senator Cotton's website, The four objectives of the REEShore Act are:
Create a Strategic Reserve of Rare-Earth Elements by 2025

Require Country of Origin Disclosures

Restrict the Use of Chinese Rare-Earth Metals in Advanced Defense Technology

Investigate China's Unfair Trade Practices (concerning rare earth minerals)
China continues to posture against Taiwan. Should China invade Taiwan, the United States will have difficult foreign policy choices to make. If the U.S. decides to sanction China, China will probably reduce or suspend exports of rare earth minerals as they did in 2010. A rare earth mineral shortage would create severe supply chain challenges across several sectors, disruptions in utilities (cellular service, electricity, internet, etc.), and push inflation even higher.
The primary issue here is failure to prepare. Geopolitical events are forcing the United States to react by making urgent, time-sensitive decisions about how to allocate resources to preserve resources in the future. Solving problems at the last minute usually offers limited and unsatisfying options at the highest prices. (Ever forgot to buy a gift, and the only store open was Walgreens?) The United States is publicly declaring to China its vulnerability and its plans to solve that vulnerability. It is hard to be strategic if your enemy controls and knows your ability to plan. This problem was predictable ten years ago. Both political parties bear responsibility for failing to plan for this unfortunately predictable development.
The rare earth mineral crises that will inevitably develop are just another lesson that failing to plan is planning to fail. The global economy is complex and vulnerable to many possible bottlenecks. Failure of the entire system is possible.
The plan for the rare earth minerals supply chain is questionable. Do you have a plan for your personal economy?
The mistake the government made was assuming things would go as they had gone. Investors also make this logical fallacy. Markets are cyclical. It is predictable that, eventually, there will be a significant correction. When the crash happens, most people will decide that is the best time to buy precious metals. The consumer panic will be similar to last-minute gift shopping at Walgreens or grocery shopping at the convenience store. Metals will become scarce, and the price will be high.
Would the United States be in the dire rare earth mineral situation if strategic reserves were part of the plan all along?
The best plan is to have a plan. Smart money managers recommend holding a small percentage of investable net worth in precious metals and certified coins. Most conservative investors hold between 10-20% of their net worth in metals.
Do you have a solid financial plan for when the predictable and unpredictable happens?