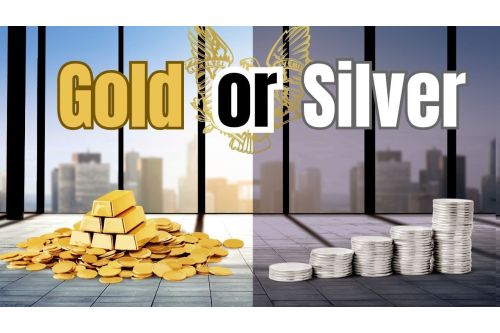 September 14, 2023
381 view(s)
The sale continues this week, but it looks like the trend is set to turn back higher perhaps later this week. Gold was down a fraction for the week at $1,920, with silver down 1% at $23.07. Platinum was also down 1% at $914, with palladium breaking the weekly trend, up 3% to $1,301.
Since a year ago today, gold is up 13%, silver is 19% higher, platinum is up 3%, and palladium is 39% lower than a year ago today.

Continuing on in our discussion of which makes a better investment - gold or silver, we begin with a brief review. Gold has been a more consistent performer over time, with silver being more volatile and more difficult to project. One of the numbers investors sometimes consider when considering whether to purchase more gold or silver is the Gold/Silver Ratio.
The Gold/Silver Ratio is a measurement of the spot gold price, divided by the spot silver price. Taking the above mentioned prices for gold and silver, 1,920 / 23.07 = 83.23, which is the current Gold/Silver Ratio.
Over the last 30 years, the ratio has averaged around 60. A high ratio above 60 indicates that silver might be a better bargain, whereas a ratio below 60 indicates that it might be a better time to purchase gold.