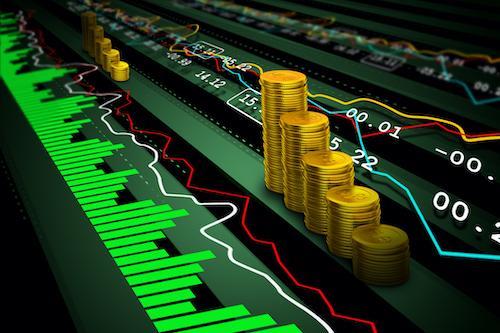 September 23, 2020
365 view(s)
As I write this article much has been changing in both the equities and precious metals sectors. Monday saw an almost unprecedented meltdown in precious metals and equities together with both gold and the Dow coming back over 3% at one time, silver over 8% and even oil and bitcoin both falling sharply. In subsequent trade on Tuesday and Wednesday, gold lost around 5%, but silver was down around 14%, from their levels of a week earlier (silver tends to perform better than gold in percentage terms when the latter's price is rising, but can come down hard if gold does badly). . Thus silver was typically hit far harder than gold, with both metals hitting their lowest points in two months. On the other side of the coin the dollar index rose (perhaps accounting for some, but far from all, of the falls in precious metals and oil), but the rising dollar is nonetheless seen as a trigger for the precious metals crash.
Election nerves and the seemingly never-ending COVID-19 virus induced economic downturn may thus be beginning to bite – not before time! Gold seemed to find a degree of stability in the mid $1,880s on Monday and picked up from there fairly quickly retaking the $1,900 level before being brought down again on Tuesday and Wednesday. The precious metals price activity had all the signs of an engineered attack – perhaps partly countered by big flows into the gold ETFs suggesting that some of the big money continues to favor the yellow metal.
Over the next month the U.S. Presidential election is bound to dominate equities and precious metals markets alike, if only because of the purported significant ideological gap between the likely legislative paths of the prospective Trump-led Republicans and the Biden-led Democrats. Seldom has there been such an enormous apparent political divide between the supporters of each of the major U.S. political parties. The comments below are very much as seen from a distant, and non-partisan, viewpoint.
President Trump commands an almost messianic following – he can do no wrong in the eyes of his most committed supporters, despite his sometimes seemingly flawed approach to the key issues of the day. However he has forced through some much-needed key reforms from which a Democrat administration might well have steered clear. Trump is a hugely up-front character and what you see is what you get, although 'setting government policy by tweet' which often seems to be the case, will be anathema to many of his opponents – and even to some of his purported allies. He is pre-eminent at putting the fear of the possibility of a perhaps unlikely ultra left-wing socialistic Democrat agenda into play and seems to be a believer that if he repeats something over and over, however inaccurate, his followers will take it as the truth. He is thus a master of sometimes misleading propaganda.
Biden, on the other hand, appears to be a far less aggressive character which may well be counter-productive in the vicious and confrontational, world of U.S. politics. He seems to be ahead in the polls, but then so was Hillary Clinton at this stage prior to the last Presidential election. And with the U.S.'s electoral college system an overall poll lead may not translate into actual victory on election day – now only just over a month hence. Age may tell against Biden, as may Trump's continual attacks on his cognitive capacity and mental fitness for the post, while his choice of running mate in Kamala Harris is somewhat controversial. Trump will no doubt play on the possibility of Harris becoming the U.S.'s first female black President, should Biden win the election, but not stay the course! Racism and sexism still continue to flourish within a significant section of the U.S. populace!
Both candidates have serious Achilles heels though. Trump's handling of the coronavirus pandemic, particularly in his downplaying of the likely effects in its early stages, for which there is plenty of unassailable evidence despite his denials now, could come back to bite him, particularly if things get worse between now and the election date, which is definitely possible. The latest figures on U.S infections and deaths will be particularly worrying for the Trump administration with some 7 million infections and over 200,000 deaths in the USA so far, and a higher death rate per million of population than, for example, any European country apart from Belgium and Spain – and the U.S. is catching up on the latter fast. (European nations are compared because they probably publish as reliable statistics as the USA and in general have comparably capable health systems).
There are also a number of prominent Republicans who are openly anti-Trump, although he still carries the rank and file with him. Even so, many partisan Republicans will vote for the Trump ticket regardless of how they view his personal behavior and performance - as will many partisan Democrats vote for Biden, although they might have preferred a more liberal presidential contender like Bernie Sanders.
For Biden and the Democrats, perceived support for the Black Lives Matter protests, which have been hijacked by violent rioters and looters in several major cities, could be a serious problem. Trump has politicized the Democratic position as also being an anti-police agenda which could move a section of the populace back into the Trump fold as being the candidate on the side of law and order. There is also considerable dissension within the Democratic party, particularly among the young, with a large minority supportive of much more left-leaning viewpoints which could concern many more conservative American voters. This is a factor which will undoubtedly be used by the Trump camp as a scare tactic to bring in Middle America to vote Republican.
At the moment the Presidential race looks to be too close to call with any degree of certainty, and lack of any kind of a sure result in prospect is already making markets nervous. Uncertainty tends to be a positive for precious metals though. However they are showing little sign of an 'uncertainty boost' so far – indeed quite the opposite.
Even the latest statement by Fed chair, Jay Powell, hasn't done much to clarify the overall economic picture, apart from the likely course of keeping interest rates near zero until at least 2023. This suggests only a very slow long drawn-out recovery from the pandemic-induced economic downturn at the least. That does seem to rule out the likelihood of the oft-predicted, and hoped-for, V-shaped bounce. This will likely put a dampener on the over-hyped, and probably over-priced, equities sector, while it should improve the attractiveness of gold as a 'relatively' safe haven, which should filter through to the silver price too, but may take time to do so.
Gold always remains the key safe haven investment, but silver may yet be the better market bet long term as it tends to rise the faster in percentage terms amidst a positive gold price scenario and it would now be coming from a substantially lower base after the falls so far this week.. As I said in a previous article, to watch gold and buy silver might be the most profitable course of action, but one needs to be aware that the more volatile silver does remain far more speculative and tends to retreat far faster should gold not perform well - as witness the abject performance of the metal over the past few days. Long term silver investors have a history of seeing their fingers burnt when markets do not perform as they might have expected. Gold always remains the more cautious bet with any potential downside relatively limited. It is thus also probably a safer proposition at the moment than the general stock market which had almost certainly risen too far too fast given the pretty dismal current economic environment.
This week's market shenanigans serve to emphasize the dangers lurking behind investment in silver well. The Gold:Silver Ratio has been rising sharply (bad for silver) and was heading moved back to over 80 again, after falling below 70 in the silver market euphoria at the end of August. What a difference a few weeks can make!
We would now anticipate that both equities and precious metals markets will remain nervous and volatile. Silver investors having now experienced what can happen with the 'devil's metal' may be slow at coming back into the fold. We remain particularly nervous also about equity performance. The progress of the main equity indexes bears little relation to economic reality and sooner or later the Dow and the S&P will crash and that may well bring the NASDAQ down with them. Watch the gold price carefully and when it stabilizes that will provide a new base from which it should perform well as the economy continues to shrink. Silver may take a bit more time to take off but it will - eventually – but it may not have found its bottom yet.
We had suggested that post Labor Day market activity would likely see U.S. equities collapse and gold and silver taking off again. In the event, after a period of non-committal moves, it seems that, at least for the time being it is gold and silver seeing the bulk of any meltdown and while equities continue to behave nervously and saw initial sharp falls, they have been making something of a recovery. Markets are likely to remain volatile ahead of the Presidential election and we may not see any stability until after the event. We still think that precious metals are the better bet heading into the year end, but we've been wrong so far – there are too many vested interests keen to see precious metals prices fall. We doubt that any market sector will see much in the way of gains until the election is over and a degree of certainty returns. We'd still pick gold as the best bet for long term wealth protection – even now, after the big falls, it's up over 20% year to date and has thus performed far better than the Dow and the S&P. We anticipate this trend will continue, but the recent price action should remain a warning for investors in uncertain times. Anything can happen!