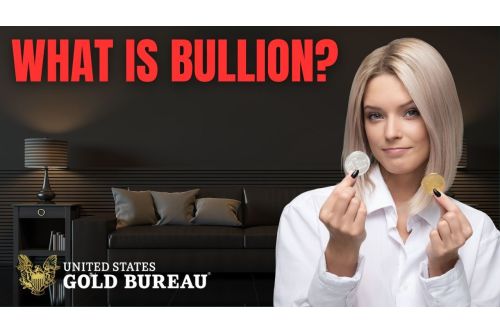 October 18, 2023
274 view(s)
We're having a sale this week on the metals across the board, with gold down 4% to $1,833. Silver is 8% lower to $21.19, with platinum down 3% to $885 and palladium down 6% to $1,209.

Since a year ago today, gold is 6% higher, silver is up 1%, platinum is down 6%, and palladium is down 48%.
Today would be a great time to pick up some precious metals bargains.

Bullion is the term used to describe metal coins, bars, rounds, or ingots that are at least 99.5-99.9% pure gold, silver, platinum, or palladium. Bullion starts out as tons of mineralized earth that must be mined and converted into dore material. Dore is usually a semi-refined alloy of metals with a higher concentration than the ground it was mined from.

The dore is transported to the refinery, where heat and/or chemicals are applied to separate the dore into pure metal ingots. Those ingots are then manufactured into coins, rounds, or bars and sold as bullion.
20% of gold bullion is owned by central banks worldwide as a reserve asset.

An important exception is the American Gold Eagle coin, normally called a "bullion" coin. It is deliberately made into an alloy of 91.67% gold, 3% silver, and 5.33% copper to make the coins more durable. The coins still have 1 oz of gold content but weigh more due to the silver and copper added.