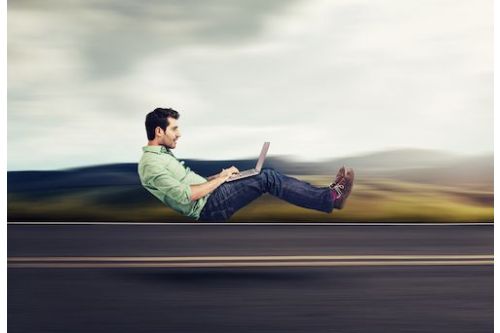 November 16, 2022
247 view(s)
According to an October 2022 article in The Wall Street Journal, "The Fed has raised its benchmark federal-funds rate by 0.75 points at each of its past three meetings… bringing the rate to a range between 3% and 3.25%." They are expected to raise it another 0.75 points at the upcoming early November meeting.
Increased rates are implemented to decrease inflation, which currently hovers at just above 8%. Market evaluators are speculating whether or not the increased rates could spur a recession in the upcoming year. With fear, uncertainty, and doubt entering the market, one asset class remains steadfast in its ability to hedge against inflation and provide an anchor through the storm during times of economic turbulence.
Gold, silver, and other precious metals are considered a safe haven asset class in spite of some fluctuations with market volatility. Many investors use precious metals to diversify their portfolios because of their durable track record that demonstrates their ability to retain and grow in value as long-term investment choices. Investing in a precious metals IRA is a great way to leverage precious metals for their reliable store of value.
But what is a precious metals IRA exactly? And how does it work? Wholesale Coins Direct has been helping investors for more than 23 years financially plan for their retirement with precious metals investments. Let's take a look at how you can strategically use a precious metals IRA to plan for a lucrative retirement.
What is a Precious Metal IRA?
Many people are familiar with Traditional and Roth IRAs. A precious metals IRA is conducted through a self-directed individual retirement account (self-directed IRA). Self-directed IRAs put investors in the driver's seat. Investors like them because they are able to choose among alternative asset classes to diversify their retirement portfolio. Precious metals, private equities, real estate, and even cryptocurrencies can be invested in through a self-directed IRA. Plus, a precious metals self-directed IRA has the same tax benefits as IRAs managed by a broker-dealer.
Many people add gold or other precious metals to their retirement accounts to help protect their wealth. Gold in particular is known to reduce investment volatility and risk, offering a tax-effective haven for possible gains while acting as a safety net in the case of an economic downturn. A self-directed IRA is a good vehicle for investing in precious metals like gold.
How Does a Precious Metals IRA Work?
For any self-directed retirement plan, the IRS requires that a regulated custodian provides protection and oversight for the account. Once the investor has chosen their self-directed IRA custodian, they will decide which IRA account type to open based on what best suits their unique financial goals and needs. The account can be funded through annual contributions, capped at $6,000 ($7,000 for those 50 and over). It can also be funded with an existing retirement account through a rollover or a transfer.
Once your account has an outlay of capital ready at your disposal, you will tell your IRA custodian which alternative asset to direct the funds towards. With the exception of federally-recognized economic hardships, distributions cannot be withdrawn until the account holder reaches age 59 and ½. By age 72, the account holder is required to take out minimum distributions. The assets can be liquidated or in-kind distributions may be received.
Lastly, as the account holder, you will decide whether you want the account custodian to do the recordkeeping of your IRA assets or if you want full bookkeeping control of your account via an LLC– often referred to as checkbook control. Setting up funding for your IRA through an LLC will allow the LLC to make asset purchases quickly. It also makes it easier to monitor your expenditures.
Is a Precious Metal IRA a Good Idea?
It is recommended that precious metals make up 5 to 10% of your retirement funds. There are many perks for investors who choose to invest in precious metals through their self-directed IRA. At one point, IRAs were limited to holding American Eagle gold and silver coins. Today, however, IRAs can invest in IRS-permitted gold, silver, palladium, and platinum bullion and coins.
Another benefit of investing in precious metals through an IRA is that investors can leverage non-recourse loans to purchase assets. With a non-recourse loan, the loan is to the IRA and secured with collateral. The IRA account holder is not held personally liable. In the event of a default, the lender is limited to pursuing only the underlying assets. Because these loans pose a higher risk loan to the lender, these loans have more restrictive borrower qualifications and higher interest rates.
How Do I Get Started in Gold Investing for Retirement?
When investing in precious metals for your retirement, you'll want to be sure to choose a trustworthy and professional dealership. Wholesale Coins Direct is here, not only to provide you with educational resources on how to make savvy investment decisions through precious metals and avoid getting scammed but to walk you through each step of the precious metals acquisition process.
Wholesale Coins Direct is registered as an official Precious Metals Dealer with the State of Texas, Department of Public Safety, Office of Consumer Credit Commissioner. We are glad to offer our clients a selection of the highest-quality investment grade and bullion precious metals products, from mint-produced investment grade and bullion coins to bullion bars and other rare coins and rounds.
It's sooner than you think. Take the reins on the future of your financial freedom. Call us today for to find out how you can sustain the growth of your retirement portfolio through alternative investments like gold, silver, and other precious metals.