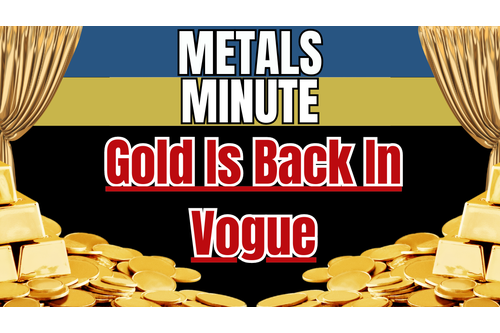 April 27, 2023
578 view(s)
Since a week ago today, we have 3/4 metals higher, with gold up 1/2% to $2,016, silver up a fraction to $25.63, platinum up 1% to $1,114, and palladium down 1% to $1,634.

From a year ago today, we also have 3/4 metals higher, with gold up 5.8%, silver up 9%, platinum up 19%, and palladium down 28%.

Central Bank gold buying continues at the brisk pace that started last year, with the highest amount of purchases since the 1950s. Part of the reason for this is 30% of world economies are currently being sanctioned by Western nations and unable to participate in trade involving SWIFT, the use of dollars, or both. Gold has come back into vogue as not only a trading mechanism but a store of value worldwide.

An important report by global investment firm SAXO indicates that even though a recession appears imminent around the world, the demand for commodities and commodity-linked investments remains firm. 24 of 28 commodities continue to be in high demand, including energy (oil), food items (ie-soybeans), and precious metals.
Conditions are similar to the 1970s when gold and silver excelled.