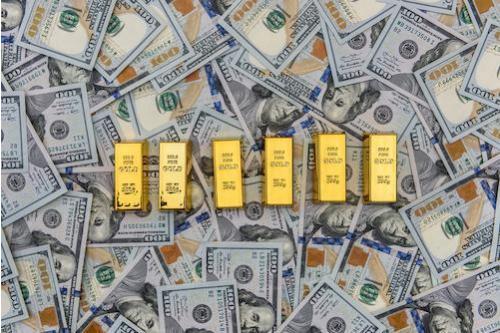 November 8, 2021
168 view(s)
The Federal Reserve's Federal Open Market Committee (FOMC) has delivered its latest verdict, with an outcome being much as I had expected and predicted. It confirmed that the Fed's tapering program would begin shortly and that it would involve reducing its bond buying program by around $15 billion a month, with an assumed end date of mid-2022. This was broadly anticipated by the markets and media, but a possible delay on raising interest rates, which I had also forecasted, was not widely foreseen by these entities.
Thus, contrary to many market expectations, in his closing statement, Fed chair Jerome Powell intimated that any plans to increase the level of interest rates would likely be farther away timewise than generally anticipated. That decision was seemingly forthcoming, despite inflation levels deemed to be worrying and also likely to rise farther before showing signs of coming back down to predicted medium-to-long-term levels of perhaps around 2%. Or, at least, that's what the Fed is hoping for.
So, the gold price reacted much as I had expected, it dipped upon confirmation of the likely commencement timing for the tapering program, and then recovered upon Powell's dovish comments on likely delays in interest rate raises. It took a day or two for this process to run its course, but overall, the meeting takeaways have already been positive for gold going forward. Nevertheless, one should bear in mid that the Fed does not have a great record on the accuracy of its economic forecasting– as demonstrated by its prior comments on inflation, a phenomenon that still seems to be rising farther and faster than this body had been anticipating in August.
Should inflation continue to increase, the Fed may find its hand forced in raising interest rates. But I have the oft-stated opinion that the Fed, along with most other central banks, may actually welcome the current situation of higher inflation levels coupled with ultra-low interest rates as a means of mitigating the horrendous situations of hugely built up debt they find themselves in. Politically, it would probably be unwise for the Fed to confirm such a policy, but the longer it goes without actually raising rates, the more likely it appears to be that it is indeed following this kind of process!
Low interest rates coupled with rising inflation levels are generally seen as being gold positive, as they suggest ever increasing negative real interest rates. For a non-interest generating asset like gold, this tends to be a strongly positive indicator.
Ahead of the FOMC meeting that just took place, I expressed the opinion that its outcome would be similar to how it ended up materializing, with the body confirming the start of its tapering process and proposed size, coupled with a delay in any decision to raise interest rates. With this prediction proving to be accurate, I then predicted that the gold price would likely test the $1,800 level again. This has indeed come about, with gold ending on Friday in New York at around $1,818, after reaching as high as $1,820. Silver also received a bit of a boost, closing at back over the $24 mark. Gold ended the week with gains of around 1.9% and silver was up a little over 1%. Gold stocks were up around 4%.
There had been evidence of considerable resistance while gold hovered just below the $1,800 mark, before rising comfortably above it, so it remains to be seen whether it can hold on to this latest level. It has made several attempts to do so and failed each time, but the fact that the gold price has closed the week at this height suggests that $1,800 may have now become the downside resistance level for the yellow metal. This suggests that the gold price may subsequently move onwards and upwards, with the next upside resistance at around $1,830 to $1,835, if those who rely on chart analysis are to be given credence.
I, thus, suspect that the $1,800 upwards breach may signify a new pricing phase that could eventually take gold up to a new psychological (or computer-generated HFT resistance) level at around the $1,900 mark. It may take a little time to get there, and could take as much time and effort to breach that mark as it did for a hopefully permanent $1,800 breakthroughbut overall, I feel that Friday's price action in response to the latest FOMC meeting results does set the yellow metal back firmly on its upwards path.
Only time will tell if I am correct, or if Friday's price action is just yet another false dawn. If my feelings are borne out, then the $2,000 gold price regain may not be too far ahead – perhaps by the end of 2022, if not before.
Meanwhile, the gold price may still be subject to sharp up-and-down moves that could be particularly driven by data releases on inflation and employment levels. There is another FOMC meeting scheduled before the year's end (on December 14th and 15th) and then one in late January (25th and 26th). The outcomes of these meetings will throw more light on the Fed's progress towards meeting its maximum employment aims, the ongoing post-COVID state of the U.S. economy, and could serve as further guidance on a likely date for starting to raise interest rates – if at all. We will probably have to await these meetings to make any serious new gold price predictions. But meanwhile, the latest FOMC meeting outcome should definitely be seen as gold positive.