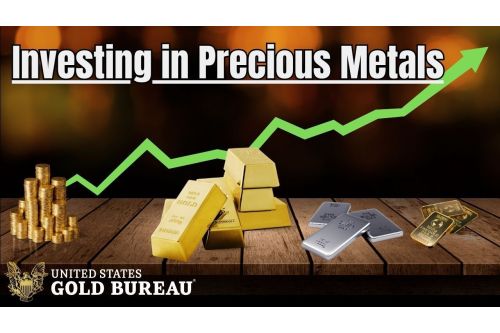 August 11, 2023
326 view(s)
The sale continues this week, with gold down 1% to $1,927 and silver 4% lower to $22.89 on news of a slowdown in Chinese solar panel production. Platinum is down 3% to $905, and palladium is down a fraction to $1,282.
From a year ago today, gold is up 8%, silver is up 11%, platinum is down 5%, and palladium is 43% lower than a year ago today.

Investing in precious metals is important today due to inflation and stagflation. The Cleveland branch of the Federal Reserve recently estimated that inflation is rising again. The CPI was 3.0% in June, 3.4% in July, and is expected to be 4.1% for August.

While we will discuss the reasons for this in more detail in an upcoming longer article, suffice it to say that oil prices have a lot to do with this. We are down to 16-days worth of petroleum in the Strategic Petroleum Reserve, and demand for oil is outpacing supply. Oil is up 1.7% so far today, at $84/barrel. The price at the pump is also higher for drivers today, as well.


As you know, energy costs impact inflation in every area of the economy and help put a floor under precious metals prices. They tend to rise in environments like this while other assets struggle.