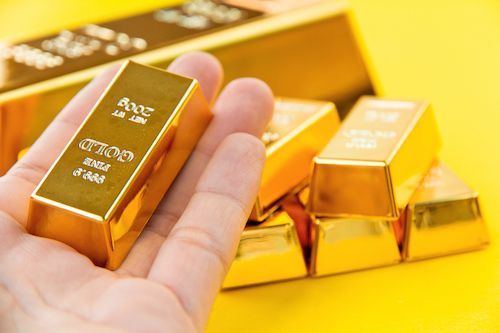 October 13, 2022
174 view(s)
Certainly latest reports suggest that Russia may be beginning to lose the war in Ukraine. Bear in mind, though, that in the West we are primarily exposed to a slightly biased western media viewpoint, and Russian media – probably even much more biased in the opposite direction – is reporting a mostly totally different version of events. But the balance of probabilities suggests that the western versions are probably the more accurate.
What we appear to be seeing is that the supply of superior western weaponry, together with that captured from retreating Russian forces, is giving Ukrainian forces some major tactical and logistical advantages. Russian forces seem to be running short of domestically produced weaponry and are currently having to rely on imports of often inferior weapons systems from allies like Iran and North Korea to bolster its military supplies.
Ukraine has certainly made some huge territorial gains in the east and south and morale in the Russian armies is reported as disintegrating, but whether such reports can be relied upon is uncertain. The latest reports of the probable Ukrainian involvement in the sabotage of the Kerch rail and road bridge between Russia and Crimea will have added to the Russian aura of discomfort as to the way the 'war' is going.
There are also reports of an underswell of dissension against the war building in Russia itself, exemplified by a flood of military age males fleeing across borders to avoid being called up for military service. Numbers of Russian war deaths, claimed as over 50,000 by Ukraine, are also beginning to filter through creating additional doubts around President Putin's 'Special Military Operation'.
Ukraine's recent gains, though, raise the dangers considerably of President Putin raising the military stakes considerably through indiscriminate attacks on civilian targets, which already appear to be under way. There is also the even more worrying prospect of Russia using the country's known tactical nuclear, chemical or biological weaponry. President Putin has threatened to do so and has warned that this is not a bluff.
In formally annexing the Donetsk, Luhansk, Kherson and Zaporizhzhia Oblasts into the Russian state he could well describe attacks on these territories as assaults across Russia's own borders thus 'justifying', in his own rhetoric, such extreme tactics, even though it would make for a nuclear or biological wasteland of the areas so affected. He is an expert on twisting his interpretation of Ukraine's military actions as terrorism, as witness his description of the attack on the Kerch bridge, while totally ignoring Russian attacks on civilian targets. What the West's response would be to such an escalation of weaponry is, as yet, uncertain.
The doomsday scenario is, of course, nuclear Armageddon with superpower vs superpower in nuclear conflict. There would be no winners in such a case except for those who manage to remain outside the conflagration and even these would be affected by 'nuclear winter' and fallout which might last for many years. For those survivors, gold might well offer a stable means of wealth preservation, but be careful what you may wish for. Equities and bitcoin, on the other hand, would probably become next to worthless.
All this is an unlikely scenario, reminiscent, as President Biden has pointed out, to the Cuban missile crisis of 1962 when the world pulled back from the brink. The concept of mutual self-destruction then prevailed and one obviously presumes it will on this occasion too. However, at that time a limited-scale shooting war involving one of the two major superpowers was not in progress, nor were there limited scale tactical nuclear weapons available for use. If Russia were to use these this time around, would the U.S. be prepared to arm the Ukrainians with similar retaliatory weaponry? And if so, would Russia consider this a direct intervention in the conflict by the U.S. or NATO, which could lead to a broadening of the conflict?
This has to be a continuing existential threat, and gold may well be a continuing safe haven beneficiary as these worries persist. At the moment its price is slipping sharply, largely being driven by short term concerns about the Fed's likely interest rate raising program with the CME's Fedwatch Tool seemingly moving even further in favor of the 75 basis point interest rate increase being imposed at the November FOMC meeting. At the time of writing the odds have moved to 77:23 for the higher rate rise as opposed to a 50 basis point one, although these could change when the October 13th CPI data announcement comes out if this suggests any sharp change in the core inflation rate.
Equities and bitcoin will probably continue to decline – or certainly not advance in any significant manner, as long as inflation is seen to remain a problem. If the Fed appears to waver in its aggressive approach to inflation control, though, all asset classes could see some gains, but this is not likely to happen until next year in my opinion. Meanwhile hold on to gold. It is likely to outperform equities and bitcoin anyway, but could take off to higher levels if worries about President Putin's nuclear intentions gain traction. It is doubtful if earlier forecasts of a $2,000 gold price by the year-end can now be achieved but I certainly would not be surprised to see it a few percentage points higher than at present by then.