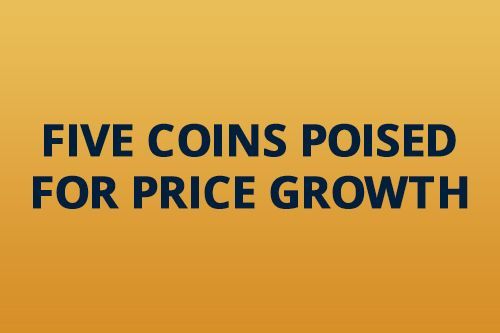 July 14, 2022
404 view(s)
One critical element to successful investing is recognizing opportunities before others do. The value of precious metals is based on supply and demand. Since supply and demand markets operate with both push and pull dynamics, sometimes investments will be mispriced compared to their rarity within the overall market. Typically, people would describe this phenomenon as undervalued or overvalued. Our analysts have been crunching numbers and have found five coins that appear to be great opportunities for price growth. Multiple factors affect the pricing of coins, but on a long enough timeframe, we believe these coins represent a good opportunity for significant price appreciation in the months and years ahead.
5. 2011 Gold American Eagle Set PF70
The 2011 Gold American Eagle Set PF70 marks the 25th anniversary of the 1986 introduction of the Gold American Eagle proof series. Each set includes four coins: 1/10oz ($5 face value), 1/4oz ($10), 1/2oz ($25), and 1oz ($50). There are many reasons to think the 2011 Gold American Eagle Set PF70 may be undervalued. It is the second most rare set in the Resurgent Group (2010-2021) and is priced as if it were the 11th most rare. There are only 1802 complete sets in existence. The best population comparison is 2014, which is priced significantly higher.
4. 2020 Platinum American Eagle PF70
The 2020 Platinum American Eagle PF70 was the third coin in the "Preamble to the Constitution" series, which started in 2018. The 2018 features "Life," and the 2019 features "Liberty." The original mintage was 13,000, and only 1,792 has ever been certified by NGC in perfect Proof 70 condition. That is a small number. The best comparisons are the other two coins in the set--2018 and 2019. Both have significantly more coins and are trading at higher prices than the 2020. The 2020 Platinum American Eagle PF70 should be trading higher than it currently is.
3. 1 oz Special Forces High Relief Gold Proof Coin
The legendary CIT mint made this beauty in Liechtenstein. CIT consistently receives awards for its unique design and precision in manufacturing. CIT uses the very best technology in the world. The detail the technology adds to the coins is time-consuming, so CIT does very small mintages. These have a mintage of only 199 coins total! CIT coins have frequently sold in the secondary market for much higher than their release price. We do not have many and probably won't be able to get more after these sell out.
2. 1996 $1 Silver American Eagle PF70
The 1996 Silver American Eagle PF70 is the 10th-anniversary coin. From 1992-2000, the U.S. Mint produced the coins in the prestigious Philadelphia Mint. The U.S. Mint has made Silver American Eagles yearly (except 2009) since 1986. The 1996 Silver American Eagle PF70 is the 5th most rare overall.

The technology for making coins was not very advanced in 1996. Silver is a hard metal so fewer silver coins would come back in PF70 than the more modern versions from West Point. There are only 2,077 1996 Silver American Eagle PF70 coins from NGC. For comparison, the 2019 Silver American Eagle PF70 has 49,897 coins available, so 2,077 is insanely low for silver. The best comparisons will be the 1994 and 1997.
1. 2022 Gold American Buffalo PF70
The 2022 Gold American Buffalo PF70 was released in June 2022. It is just getting started and is still close to its release price. The 2021 version price has appreciated by 35% so far. Except for the 2021 and 2022 coins, which are early in their growth curve, all previous Gold American Buffalo PF70s have already seen price increases in the triple digits.

There are no guarantees things will go as they have. Still, the 2022 Gold American Buffalo PF70 is as close to a no-brainer as it gets. Official populations will be released later this year. Our analysts' best guess is that the population will be comparable to 2018.

The information presented here is for education. Nothing on this page should be construed as investment advice. If precious metals fit your investment strategy, be aware that precious metals investing is a long-term strategy and requires patience. We recommend holding certified rare coins for at least five years to allow the metals to appreciate appropriately.
Call for a free consultation.
(800) 694-3518