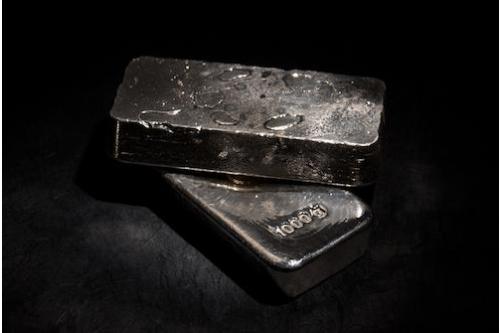 The New York-based CPM Group, which is an analytical metals consultancy and commodities research and management firm, has proven, over the years, to provide some of the best analysis of precious metals markets and prices available. The outfit releases a "Silver Yearbook" each year, and this year's 220-page long survey, priced at $160 and packed with supporting data, comes out this week. Alongside the 2021 report's launch, the group hosted a nearly one-and-a-half-hour-long online presentation in which it reviewed some, but not all, of its findings.
More than half an hour of the video presentation's analytical section is dedicated to some of the key findings from CPM Group founder and CEO, Jeff Christian, in addition to covering some of the history behind the group's considerable long-term coverage of the silver market. Christian is inherently critical of the many conspiracy and price manipulation theories beloved of some silver followers. He also seems to be a little ambivalent on likely silver prices for the remainder of the current year, but longer term, his views might be considered uber bullish for the metal's price. He is somewhat more cautious about predicting the timing of his expected massive increase in the silver price, saying only that he anticipates the rise to coincide with a major economic market and equities breakdown at some likely, but unspecified, date within the next 10 years.
Probably Christian's nearer-term views on the progress of the silver price will be of most interest to readers. Let's get this straight – overall, he is bullish on gold and silver, but long term, much more so on silver than on gold. Short term, however, he would not be too surprised to see the silver price fall temporarily back to around $23 – although, no lower – but even so, is forecasting a $30 to $32 per ounce range in silver price within the next few months, and probably by the year end. That looks to be extremely positive for the silver investor and probably suggests a gold price of near $2,000 this year, assuming the Gold:Silver ratio (GSR) stays at around current levels.
Looking beyond the current year, though, he sees the GSR falling back perhaps to around 40 and silver hitting new record high levels of well above $50 an ounce – which, reading between the lines, would suggest a gold price in the mid-$2,000s. This writer thinks such a projection is perhaps an over-optimistic view of the silver price's likely performance, but not necessarily for gold. Nevertheless, it is a view that should be music to the silver bulls' ears, given the group's strong track record on silver price forecasting.
Christian himself can usually be described as either cautiously bullish or even occasionally bearish on gold and silver prices, but his long-term prognosis as outlined above seems to be throwing caution to the winds. He certainly seems to be going out on a limb in his more positive price suggestions.
In his statement, Christian seems to be inherently critical of some other major analyses of the silver market and the metal's future pricing patterns. One suspects that, although unspecified, he is calling into question the data published by the Silver Institute, and prepared on its behalf by the London-based precious metals consultancy, Metals Focus. One may also presume that he is perhaps more supportive of Keith Neumeyer's very positive views on silver supply-and-demand fundamentals outlined recently in a Kitco interview. However, as CEO of the silver mining company, First Majestic, Neumeyer is not exactly a neutral observer.
Although the Silver Institute's report is also bullish on the silver price going forwards, it is far less so than CPM and Christian seem to be. It is interesting to see such divergent opinions from these two consultancy heavyweights, both of which have dedicated analysts who prepare the data on which their reports are based.
However, one cannot completely write off the CPM Group's overall price forecasts, although, the view that the GSR will fall back to around 40 from its current 67 does seem to be overstating silver's case, in my view. There is definitely the likelihood that the GSR could fall more if the gold price continues to rise, which would mean the silver price could increase rather more than gold, in percentage terms – which is the historic pattern. But I'd be uncomfortable predicting a silver price much in excess of $50 in the foreseeable future. That being said, readers should be aware that this is the writer's gut feel and is not backed by the kind of analytical research supporting the CPM Group's Silver Yearbook findings.